Participate in our studies
myHESTIA is a self-care platform run by a full-time professor at University of Wisconsin- Milwaukee. All our studies are subject to UWM research policies and must get approval from UWM Institutional Review Board (IRB).
This study is closed.
However, we may have other studies for which we will be starting to recruit and we can add you in our waiting list. Pl. email us if you are interested.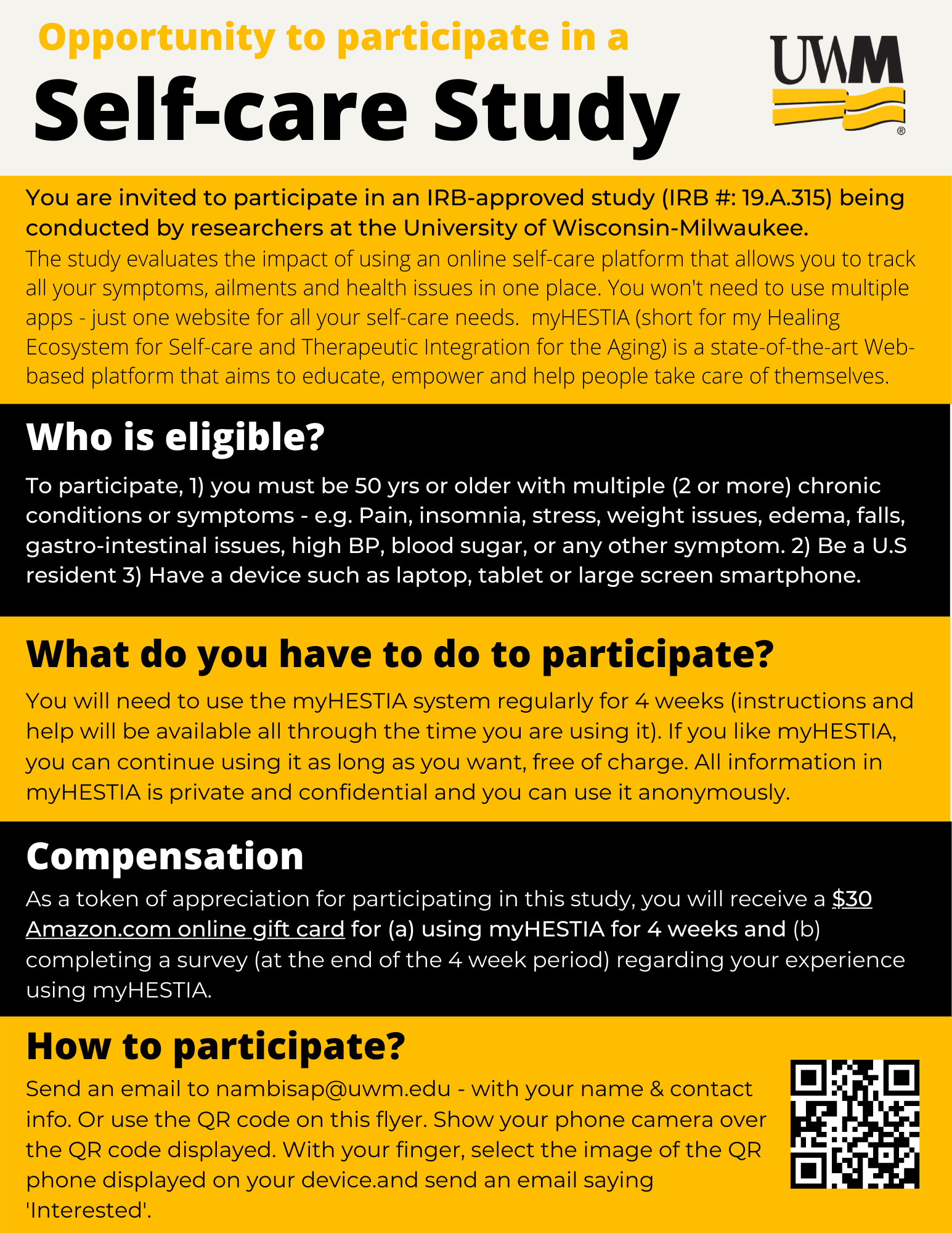 Send an email to nambisap@uwm.edu